 4495 Town Hall Road
Phelps, WI 54554
Phone: (715) 545-2887
director@phelps.wislib.org

Monday 10am-4pm
Tuesday 10am-4pm
Wednesday 2pm-6pm
Thursday 10am-4pm
Friday 10am-4pm
Saturday 10am-1pm
Curbside available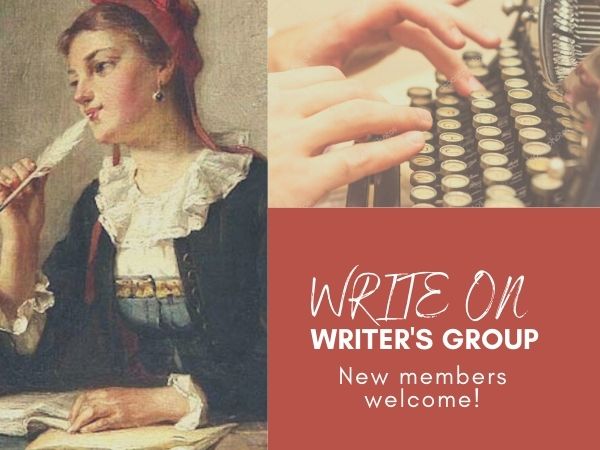 Write On Writer's Group
Write On Writer's Group will meet Tuesday, April 19th at 6pm.
If you are interested in finding support fueled by inspiration or being that support to someone, come join us!
For more information or to register, call the library at 715-545-2887
"Either write something worth reading or do something worth writing."
–Benjamin Franklin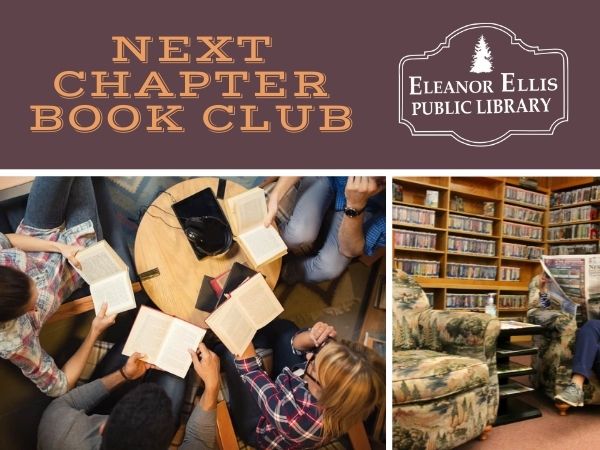 Next Chapter Book Club
Meets each month on the 3rd Wednesday at 6pm.
Book choices are recommended and voted on by the whole group. The library will have copies of the monthly book choice available. Call if you prefer special formatting such as Large Print or Audio. 715-545-2887 We will have various facilitators each month.
Come join us for a relaxing and engaging discussion.
Upcoming Book Choices:
May 18: This Tender Land by William Kent Krueger
June 15: The Mountain Between Us by Charles Martin
July 20: Dead Angler: Loon Lake Mystery, Book 1 by Victoria Huston
August 17: Educated; a memoir by Tara Westover
September 21: In Order to Live; a North Korean Girl's Journey to Freedom by Yeonmi Park
October 19: Twenty-one Days; a Daniel Pitt novel by Anne Perry
November 16: Summer People by Aaron Standler
December 21: The Breadwinner; Breadwinner Trilogy, Book 1 by Deborah Ellis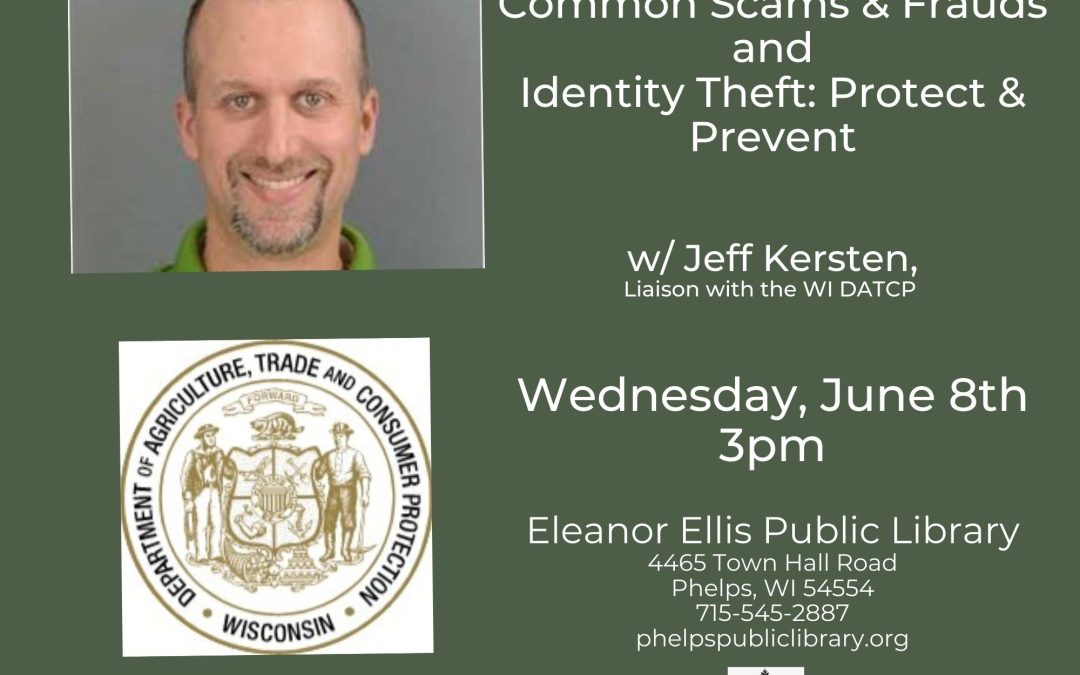 Common Scams & Fraud and Identity Theft with Jeff Kersten, liaison for the Wisconsin Department of Agriculture, Trade and Consumer Protection Wednesday, June 8th at 3pm Common Scams & Frauds The Wisconsin Bureau of Consumer Protection will discuss the...
read more
Eleanor Ellis Public Library
4495 Town Hall Road
Phelps, WI 54554
Phone: (715) 545-2887
Monday 10am-4pm
Tuesday 10am-4pm
Wednesday 2pm-6pm
Thursday 10am-4pm
Friday 10am-4pm
Saturday 10am-1pm
Curbside available.