4495 Town Hall Road
Phelps, WI 54554
Phone: (715) 545-2887
director@phelps.wislib.org

Monday 10am-4pm
Tuesday 10am-4pm
Wednesday 2pm-6pm
Thursday 10am-4pm
Friday 10am-4pm
Saturday 10am-1pm
Curbside available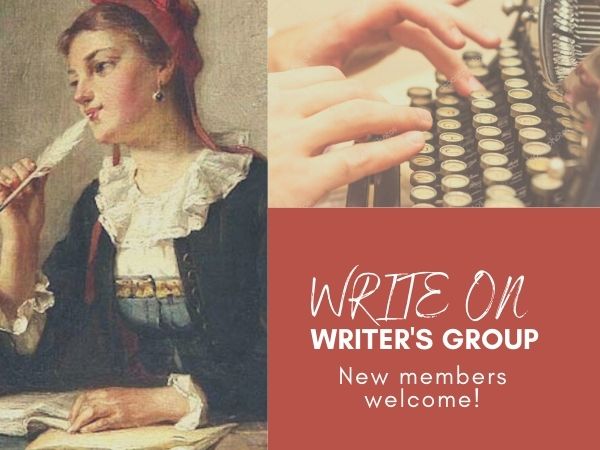 Write On Writer's Group
Write On Writer's Group meets monthly. Watch our website for dates and times. 
If you are interested in finding support fueled by inspiration or being that support to someone, come join us!
For more information, call the library at 715-545-2887
"Once upon a time… I wrote a story that took me to places I could not reach in this life… The Beginning." ~ A Write On member"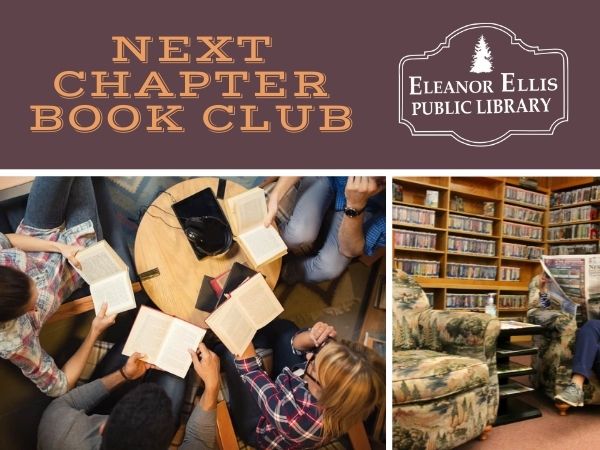 Next Chapter Book Club
Meeting Dates and Times are varied, so watch here for the information or call the library…
Book choices are recommended and voted on by the whole group. The library will have copies of the monthly book choice available. Call if you prefer special formatting such as Large Print or Audio. 715-545-2887 We will have various facilitators each month.
Come join us for a relaxing and engaging discussion.
Upcoming 2023 Book Choices: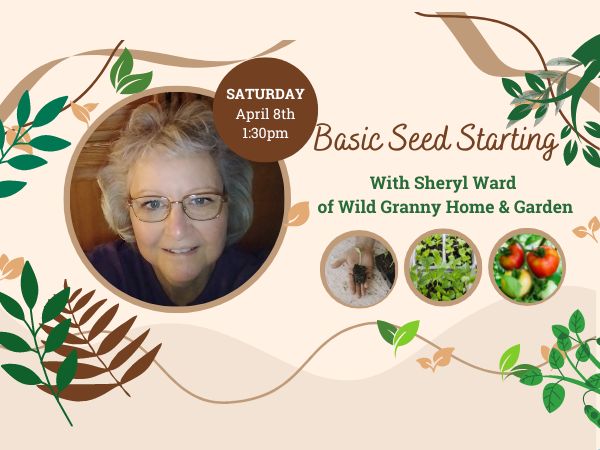 Join us for Basic Seed Starting with Sheryl Ward of Wild Granny Home & Garden, Saturday, April 8th at 1:30 pm This class will meet at the Phelps Town Fire Hall. Learn about: seed selection and timing growing medium and containers sowing and planting depth...
read more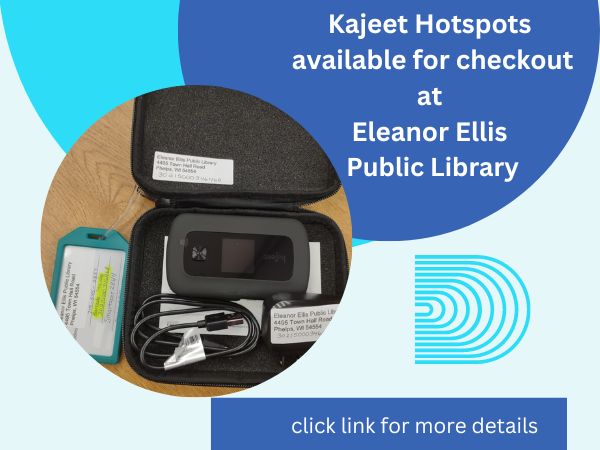 Kajeet Hotspots for Checkout! Borrowing: Must be 18 and a patron in good standing of Eleanor Ellis Public Library (EEPL) Check out for 7 days No reserves, holds or renewals Requirements: Must present photo ID at time of checkout. Must sign waiver declaring lack of...
read more
Eleanor Ellis Public Library
4495 Town Hall Road
Phelps, WI 54554
Phone: (715) 545-2887
Monday 10am-4pm
Tuesday 10am-4pm
Wednesday 2pm-6pm
Thursday 10am-4pm
Friday 10am-4pm
Saturday 10am-1pm
Curbside available.