Get in Touch
4495 Town Hall Road
Phelps, WI 54554
Phone: (715) 545-2887
director@phelps.wislib.org
Library Hours
Mon/Tue 10am-4pm
Wednesday 2pm-6pm
Thur/Fri 10am-4pm
Saturday 10am-1pm
Curbside available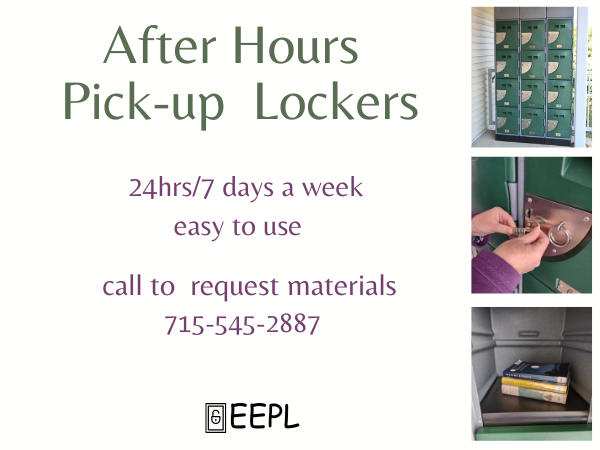 Pickup Lockers
An option for no contact pickup lockers or after hours pickup for those who cannot get to our library during regular business hours.
Call 715-545-2887 to request materials for pick up via our outdoor locker system.
Our lockers are secure, accessible 24/7 and easy to use.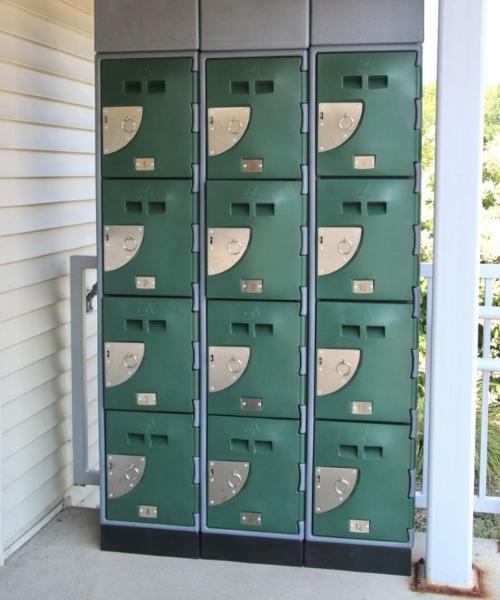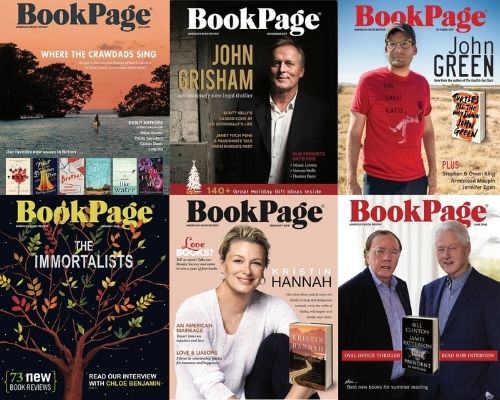 Book Page: Monthly Magazine for Book Lovers
A limited number of complimentary monthly issues of BookPage available.
"BookPage is a recommendation guide for new books. Our editors evaluate and select for review the best books in a variety of categories. BookPage is editorially independent; only books we highly recommend are featured. Any publisher-sponsored content is clearly labeled as such.
Our goal is to connect every book lover with their next great read. BookPage covers all types of books—from literary fiction, history and biography to popular genres like romance and mystery—and our book reviews, author interviews and special features are informative and accessible.
Discover your next great book!
BookPage highlights the best new books across all genres, as chosen by our editors. Every book we cover is one that we are excited to recommend to readers. A star indicates a book of exceptional quality in its genre or category." ~ Bookpage""
​
Eleanor Ellis Homebound Delivery
For Eleanor Ellis Public Library users who are within the Phelps Township or close proximity and cannot get out for various reasons.
Call the library during business hours to request materials and schedule a drop off or pick up time. If you are outside the Phelps Township, call for possible options available to you.
Phone 715-545-2887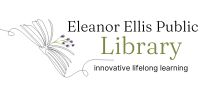 Eleanor Ellis Public Library
4495 Town Hall Road
Phelps, WI 54554
Phone: (715) 545-2887
Monday 10am-4pm
Tuesday 10am-4pm
Wednesday 2pm-6pm
Thursday 10am-4pm
Friday 10am-4pm
Saturday 10am-1pm
Curbside available.