 4495 Town Hall Road
Phelps, WI 54554
Phone: (715) 545-2887
director@phelps.wislib.org

Monday 10am-4pm
Tuesday 10am-4pm
Wednesday 2pm-6pm
Thursday 10am-4pm
Friday 10am-4pm
Saturday 10am-1pm
Curbside available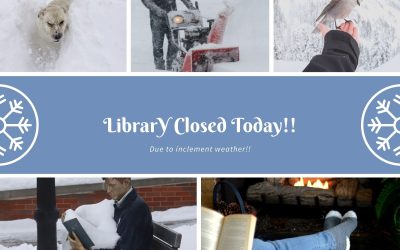 Library Closed Today! Monday, December 6th.  Due to inclement weather. Get out a good book and we will reopen for business on Tuesday, December 7th.
read more
Eleanor Ellis Public Library
4495 Town Hall Road
Phelps, WI 54554
Phone: (715) 545-2887
Monday 10am-4pm
Tuesday 10am-4pm
Wednesday 2pm-6pm
Thursday 10am-4pm
Friday 10am-4pm
Saturday 10am-1pm
Curbside available.