Get in Touch
4495 Town Hall Road
Phelps, WI 54554
Phone: (715) 545-2887
director@phelps.wislib.org
Library Hours
Mon/Tue 10am-4pm
Wednesday 2pm-6pm
Thur/Fri 10am-4pm
Saturday 10am-1pm
Curbside available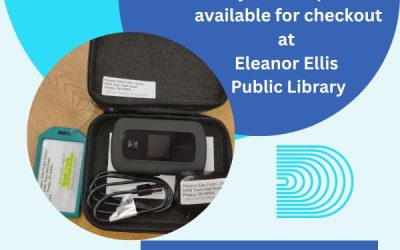 Kajeet Hotspots for Checkout! Borrowing: Must be 18 and a patron in good standing of Eleanor Ellis Public Library (EEPL) Check out for 7 days No reserves, holds or renewals Requirements: Must present photo ID at time of checkout. Must sign waiver declaring lack of...
read more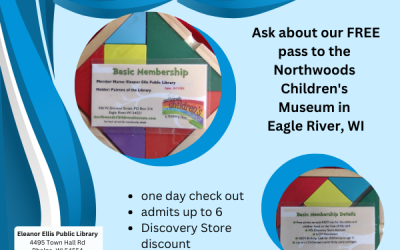 Checks out like a book return same day call the library to reserve 715-545-2887 10% Discovery Store discount Discovery learning and creative play. It's how children learn about themselves and the world. It's also the thought behind every NCM exhibit. Layered on top of...
read more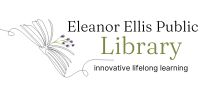 Eleanor Ellis Public Library
4495 Town Hall Road
Phelps, WI 54554
Phone: (715) 545-2887
Monday 10am-4pm
Tuesday 10am-4pm
Wednesday 2pm-6pm
Thursday 10am-4pm
Friday 10am-4pm
Saturday 10am-1pm
Curbside available.